Mr. Ayodeji Adare
Executive Director, Finance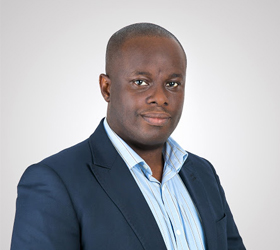 Mr Ayodeji is the Executive Director, Finance at Addosser Microfinance Bank. He has over 15 years banking experience in Banking Operations, Treasury Management, Internal Control and Information Technology implementation.
Prior to his position as Executive Director, he served as the Chief Financial Officer at Addosser for over 8 years. Before  joining Addosser, Ayodeji worked at Equity Bank and Intercontinental Bank. He is a member of the Chartered Institute of Bankers of Nigeria and also a certified Microfinance Banker.
He holds a Higher National Diploma in Accounting and is a Fellow of the Institute of Chartered Accountants of Nigeria (ICAN).