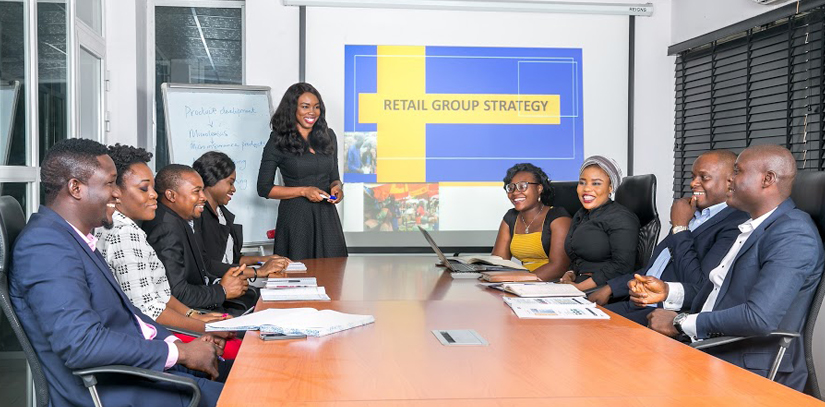 Company overview
ADDOSSER Microfinance Bank Limited was incorporated on the 27th of May, 2008. It plays an important role in widening the finance options available to MSMEs by providing finance for their businesses through value added products and services and over the last 15 years, the bank has disbursed repeat loans in excess of N75billion.
Founded in 2008, Addosser Microfinance Bank Limited is one of the leading Microfinance banks in Nigeria. Through our team of more than 300 employees, Addosser offers a broad range of products and services, to serve its over 166,900 customers through our three business groups: Retail and Microenterprise Banking, SME Banking, and Specialized products & Investments.
Because we are committed to generating value and building relationships with our customers, we stay closely connected to the communities in which we operate and offer tailored support for MSMEs; connecting customers to opportunities, enabling businesses to thrive, and, ultimately, improving the living conditions of everyday people.
Our aim is to be acknowledged as a one stop shop for financial services pushing boundaries to increasing access to finance for MSMEs and individuals through our diverse business mix comprising of Core banking, Fintech, and Insurance.
Growth
The Bank's operating license was upgraded from a unit microfinance bank to a state microfinance bank in 2013. With operations that currently span across 23 branches in Lagos, the bank's services has reached a customer base in excess of 166,900 clients with women accounting for over 70% of this number. The bank's Asset size is currently in excess of N20billion with shareholder funds above N2.9billion.
Our Focus
Addosser's uniqueness is in its very DNA, reflecting our customer centric approach to banking and our continuous quest to push boundaries to increasing access to finance for MSMEs.
It is from this core ethos that the bank's business model is built; enabling us to serve a well- diversified customer base by developing tailored innovative products & services while leveraging our team's wealth of experience, technology and the synergies of our partners.
What We Do
The bank was set up to help smaller businesses that would ordinarily not be able to get necessary support from conventional banks, to access the finance they need to grow their business, ultimately providing a means of livelihood for their household, reducing the level of poverty, generating employment as well as providing a fertile ground for wealth creation.
The backbone of the bank's service is the development and implementation of tailored and innovative MSME financial products. The bank also offers loan products targeted at low-middle salary earners as well as a multitude of non-credit products and services, such as savings & term deposits, financial advisory and entrepreneurial development programs targeted at female entrepreneurs.
Our vision
Improving the living conditions of everyday people through value added financial products and services.
Our mission
To provide innovative, quality and convenient microfinance services through a team of dedicated professionals for the benefit of all stakeholders.