18th July 2018
Posted by:

Ogechukwu Ezediunor

Category:

Addosser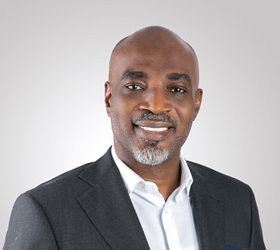 First, we thank Almighty God for bringing us this far, for his mercy and for sparing our lives in the last ten years. He has been our strength and hope and without his grace there would be no Addosser. Today, we mark an important milestone for Addosser Microfinance Bank—it's our tenth year anniversary as an organization. As you would expect, this is highly meaningful for the more than 200 women and men we refer to as "Addosserians." It is putting us in touch with our history and it also calls for forward thinking because without question, our greatest accomplishments still lie ahead of us.
This journey began with about 46 members of staff including the ED, Operations and Myself. We knew only two things: we wanted to be a Microfinance bank with a difference and we wanted to be disruptive. There had been no innovation in the Microfinance industry in a long time, we did our research and grew passionate. Our passion was the driving force that propelled us to success which we are all celebrating now.
We knew a few things back then: our name Addosser meant ''To lean on'', Our Slogan was ''improving lives'', our vision was to ''improve the living condition of everyday people through value added products and services''. I tell you, those were simpler days…we soon noticed after the microfinance banking crisis in 2009 that we needed to KNOW MORE, DO MORE and BE MORE. So we planned, strategized, improvised and pushed further. Soon, we had survived three economic recessions and then we realized all we had done was to tackle problems that would lay the foundations for our business as we have it today.
Now we have grown from 1 branch to a 15 branch bank in 10years, moved from being a unit licensed microfinance to a state licensed microfinance bank. We now have a customer base of over 60,000 and we launched our Training School in 2012 with the aim of producing our home grown crop of people. We are rated one of the top 5 MFBs in Lagos and top 20 in Nigeria with a balance sheet size of over 3billion Naira. We inaugurated the SME Women Empowerment Club in 2017 and now have close to 1000 members signed on to our platform. The bank registered its presence in Fintech by launching its Mobile App, USSD and NIP. In all, we can say the bank has grown a very strong market share in all viable business segments in the Microfinance Space.
In all of these, I am sure you have seen many changes in the bank. What outsiders see are our branches and products but the real assets of the bank are you – our dear staff, YOU are the real heroes of this story, because without you none of these accomplishments will ever be possible. I am proud to say anywhere that you, my people are Addosser's real asset.
We have also been successful in balancing our people with our processes. In all processes, we have used technology to enhance the quality of the product we make, the quality of our customers' experience and of our work environment. We continue to do more in this regard as we push forward towards the Addosser of our dream.
In recent times, our bank has started to take a new turn by developing strong and strategic partnerships even with foreign investors. This process is in line with our vision to become a one stop shop for financial products and services. We are working hard to deliver on our goal of obtaining our National License any moment from now, becoming a 50 branch bank in 5 years and concluding our group structure to better position ourselves for the opportunities that lie ahead.
All these cannot go by without me giving special thanks to all of you and most importantly the pioneer staff who have stayed with the bank through thick and thin, your loyalty and drive do not go unnoticed. Even more special thanks to our Board of Directors for keying into this vision, their patience and excellent service to our organization over these years have been remarkable.
This journey we have started is certainly not our destination and we need to continue even harder to make all of these past efforts count. The definition of banking will fundamentally change. Every process and piece of infrastructure will undergo a renewal. With increasing innovation through technology, the way customers interact and access banking products and services will be different. It would be a great time for Addosser to fit into these changes which means we all must be ready for it.
In a nutshell, our 4 P's (People, Products, Process and Partnerships) will now become even more pronounced in defining who we really are.
Now that our vision is clear, the details of the next decade are unknown to us mortals but the actors (our people) certainly remain the same; with the resilience, passion, commitment and the Addosser spirit, we certainly are on our way to greatness.
HAPPY 10TH YEAR ANNIVERSARY.